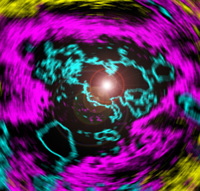 HIS HORSE DANCED

Who knows what was felt
while crossing that line
a second time.

That Medicine Line.

And it will matter to
those who know,
that one hundred strips
of flesh got him into
the show.

Falling to his Mother
his horse danced,
trained to do so at
the sound of gunfire.
---